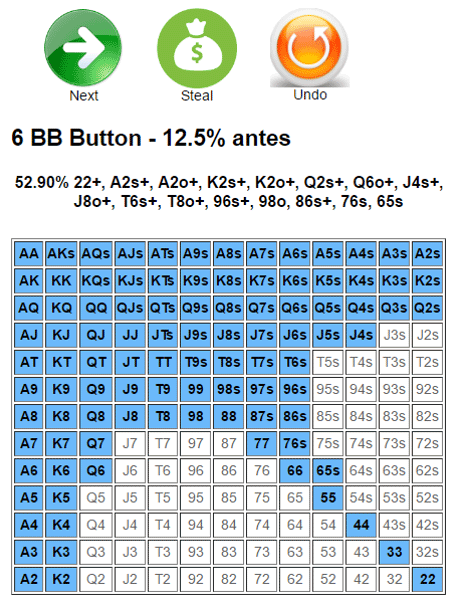 Al Hart (co-author of my latest book, Bluffs) and I have just released a Push/Fold Chart App for your phone that you can use during live or online play to help you make better decisions when short stacked.
Click here to try my new push/fold app
The FloatTheTurn Push/Fold App is designed for No-Limit Hold'em players who want to improve their game. Follow the advice in the App and you'll increase your equity in short stack situations by making unexploitable plays.
The Instructions for Use of the App are available here:
Click here to view the app instructions
Take a look at the app and let us know what you think in the comments below!