By PokerCoaching.com coach Matt Affleck
Let's talk about every poker player's favorite accessory, their backpack. A staple in the poker room, my backpack allows me to bring my essentials for my ten-hour (or longer) grind. The fact that I do not like playing short sessions makes my backpack even more important to me because I will be in the casino for long hours, especially during tournament series like the WSOP. I will share some of the key items I bring and hopefully give some of you some ideas for your next tournament series.
Mints – I am addicted to Altoids, I am much more of a mint person then gum person.
$1 Bills – I always keep tipping money handy. For example, for the WSOP, I will get 100 $1 bills at the bank and keep them in a separate pocket that I can easily get to for tipping. This makes it so much easier than asking for change all the time.
Charging Cables / Portable Charger – I need to make sure to keep electronics charged, but don't use them at the table! Make sure you are staying focused on poker.
Medicine – I keep a little baggie of medicine in my bag. Advil, Cough Drops, Tums, Zantac (heartburn). Basically, anything I may need so I don't have to spend $5 for one pill at the gift shop.
Players Cards – I have a separate spot in my bag with all my players cards for various casinos. I don't have to worry about packing them as I always have them with me.
Snack Bag – I keep a giant Ziploc bag filled with snacks for the week. I keep teas, Protein Powder, cashews and almonds pre-portioned, and protein bars. I always want to be able to satisfy any hunger issue with a quick healthy snack. This also saves me a lot of money throughout the week.
Four Sigmatic Mushroom Coffee – I love these instant coffee mixes. They contain Lion's Mane and Chaga, which is supposed to help with cognitive function. It is low caffeine but still keeps me energized, but also calm at the same time. I keep a bunch of them in my snack bag. You can order them on Amazon as well.
Fat Fuel Coffee – This is basically Bullet Proof Coffee in a powder form. It contains grass-fed butter, MCT oil, Coconut oil powder, Instant coffee. This a great snack that fills me up and helps keep me energized throughout the day. Here are a couple of photos of what my snack bag looks like. Everything in one place so I don't have to dig around my backpack looking for the last instant coffee packet.
Here is a photo of what my snack bag looks like. Everything in one place so I don't have to dig around my backpack looking for the last instant coffee packet.
Bose Headphones – I feel like it is much easier for me to focus with these on. While I try my best to play without them, sometimes there are too many distractions. The Amazon room in the Rio can be an extremely loud and distracting room with microphone announcements, yelling from final tables, etc. My headphones help me zone in and block out some of the distractions. Most of the time when I have them on, I don't have music playing. I still want to be able to hear all the conversations at the table. I think of them like horse blinders. They help me focus on my table and ignore the noise outside.
Ipad / Kindle – While I almost never use these while playing (AVOID DISTRACTIONS!), I always carry these with me for dinner breaks. I almost always bring my own food and head to a quiet place to eat dinner. I will relax and watch some Netflix or some tv on my ipad on break to help zone out and get ready for the rest of the day.
Notebook – I keep a small notebook for various things to write down. I record hands for making PokerCoaching.com quizzes. I record hands that I was unsure on how I played them for later review. Every break I journal how the day is going to help clear my mind of any lingering thoughts. Having this notebook is essential for me.
Shaker Bottle- I bring this with me to refill with water so I am not consistently getting water bottles form the waitresses. This also allows me to mix my Fat Fuel and protein shakes.
Thermos Food Containers- I am a big fan of packing my own food for the day when possible. For the WSOP, since I live in Vegas, every morning I will pack my own food. I meal prep for the entire week, normally grilled chicken and ground turkey, but I will mix up my proteins. Essentially, I make my own chipotle bowls with chicken, veggies, cilantro, lime, and salsa, and pack them in a Thermos. I will have 2-3 Thermos packed for the day. Combine this with my snack bags, and I am almost never spending any money at the Rio. They keep my food fairly warm, but I am not too picky on the temperature. They do a good job keeping it at a reasonable temperature for up to 8 hours.
Hand Sanitizer – Casinos are disgusting. I use this as much as possible.
That's it! Nothing to crazy, but this is what I live off of for 10 hours a day while at the Rio. The most important thing to me is probably my Thermos and meals. I hate eating out every day and spending that money. Also, I am weak when eating out when it comes to picking healthy food. When I eat at home, I eat fairly clean and keep a decent diet. Eating out is my weakness and when I first begin to slip, so this is important to me during the summer when I am home very little.
What other things do you keep in your backpack? I am always open to suggestions for new things I should be carrying around.
Best of luck at the tables!
---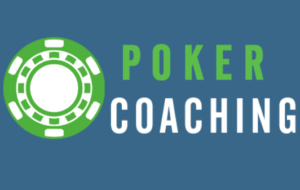 Thank you for taking the time to read this blog post. If you enjoyed it, please share it with your friends and let Matt know. If you want to continue working on your poker skills, be sure to sign up for your free 7-day trial to our interactive training site, PokerCoaching.com.
Be sure to check back next week for another educational blog post. Thanks for reading!