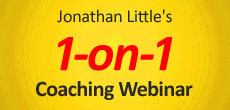 Here's What You'll Get When You Order Today:
You'll get instant access to the FULL RECORDING of this 3-hour and 59-minute webinar.
You'll also get the FULL MP3 RECORDINGS of this webinar so you can listen to it in your car, at the gym, or on the go.
You'll get to watch Jonathan review the ENTIRE $11 TOURNAMENT that his student, Andres, won.
You'll get to listen in as Jonathan helps Andres understand how to play every major situation optimally.