Video not working? Click here to watch it on YouTube.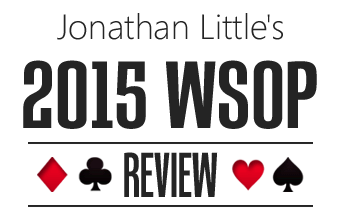 Here's What You'll Get When You Order Today:
You'll get instant access to the FULL RECORDING of this 2-hour and 2-minute video series.
You'll learn what Jonathan did differently in the 2015 WSOP as compared to previous years.
You'll be able to watch Jonathan review 25 IN-DEPTH HANDS from multiple tournaments he played at the 2015 World Series of Poker.
Each of the 25 hands that Jonathan reviewed will demonstrate an IMPORTANT CONCEPT you MUST master to succeed at tournaments.